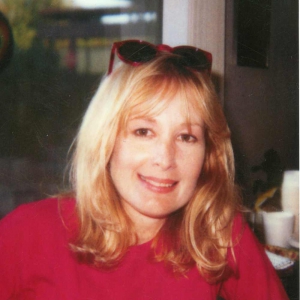 Professor
Michele Van Ry
Full Time Faculty
Disciplines:
Michele Van Ry received her BA and MFA from the University of California, Irvine, and Graduating Suma Cum Laude. She received a Graduate Research Grant in the Humanities in affiliation with the University of Washington.

Her interest in, the man-made object, from the art to the architecture of many civilizations have inspired her to travel. Museums of Art, Architecture, Design and Technology, also Religious edifices and Political monuments are included in this ongoing research. She has recently traveled to, Russia, Eastern and Southern Europe, and the Scandinavian and Benelux countries. Travel, art theory, art making and lecture are interrelated. Travel has given her the opportunity to lecture in Ahmababad India, School of Textile Design, Bombay India, the Indian Institute of Technology and Christchurch, New Zealand at the University of Canterbury.

She has received recognition from the Transfer Center, specifically nominated by students for being influential in meeting their transfer goals. She also received recognition for Outstanding Service to EOPS students.

VanRy has supervised the Fine Arts Foundry at Fullerton College for fourteen years, keeping it in continuous production, of lost wax bronze artwork. She has taught sculpture, metal casting, design, jewelry and drawing. Her studio activities span a broad range of media, methods and materials.
VanRy has received Corporate Commissions and has work in Private Collections.
---
---
---
---
---