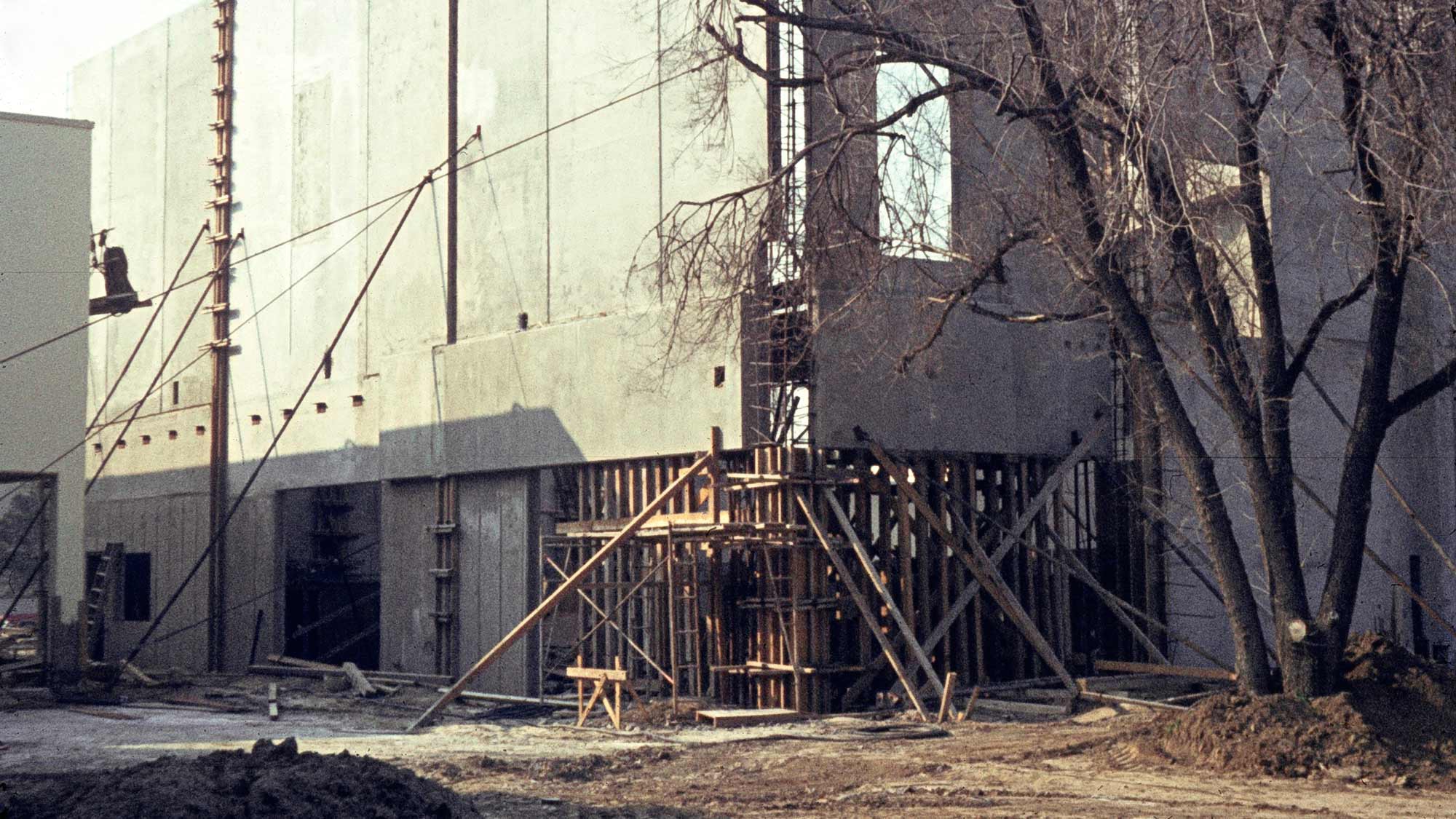 Fine Arts Facilities 50th Anniversary
The Music and Theatre facilities were both designed by Taylor and Conner Architects and constructed at a cost of $2.3 million and dedicated on March 3rd, 1967. The dedication ceremony included a band concert, under the direction of Dr. Anthony Desiderio, a performance by the Madrigal Singers, under the direction of Nelson Bonar and concluded with the production of Arthur Miller's play Death of a Salesman directed by George Archambeault.
The Chairman of the Fine Arts Division at that time was Kenneth Helvey, and Music faculty who worked in the new Music Building during its early years included Darwin Frederickson, Sheldon Disrud, Paul Ingham, Larry Lowder, Terry Blackley, Sara McFerrin, and Dorothy Griffith.
The Theatre Arts program shared the 1300 building facilities with the Radio Station and English Department offices. Early full time Theatre and Radio faculty who worked in the new building included George Archambeault, George Stoughton, Todd Glen, and Richard Thompson.