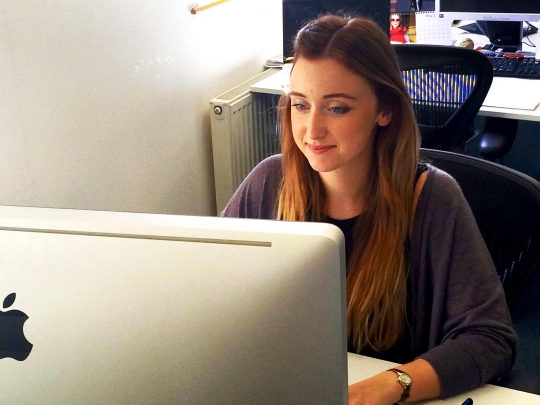 Advertising and Graphic Design Certificate
Program Code: 2C35894
The Advertising and Graphic Design Certificate is designed to prepare students for entry-level positions in the professions of advertising, graphic design or allied profession. The hands-on classes allow a student to create professional quality designs suitable for inclusion in a portfolio. This certificate requires a total of 40-41 units. A minimum grade of C is required in each course taken.
Program Level Student Learning Outcomes
Outcome 1: Create computer-generated publication designs that are suitable for inclusion in a student's portfolio. Outcome 2: Demonstrate an understanding of electronic pre-press, typography, paper specification, and commercial printing methods. Outcome 3: Apply the terminology of computer graphics to communications within the field of digital media.
Required Courses::
Units:16
Business Practices in Art
Introduction to Advertising and Graphic Design
Production Techniques for Graphic Designers
Introduction to Digital Art
Restricted Electives:
Units:6
Introduction to Photography