Alumni

of the

Fullerton College Art Department
The success and experiences of our alumni are two of our most treasured resources and give our current students permission to dream. We hope we instilled in our alums the capacity for working hard, enhanced their appreciation for art making and artists, and created a supportive environment in which they could develop their skills and attitudes about art. Lastly we hope they were proud of the work you accomplished at Fullerton College.
Featured:

Chris Miller
Concept Artist
Complete Listing:
Cynthia Britain
My intent is to express the intrinsic truth and beauty of my subject. To reveal the power or presence of spirit in a place or person. I am inspired by what I feel and by what I see...They reflect one another."
Cynthia's favorite activities are twofold - painting and spending time in nature. It is the combination of these two passions that have resulted in her becoming an award winning plein air painter. "I can't imagine a more gratifying experience than painting outdoors while listening to the birds sing and feeling the sun on my face."
While majorning in fine art at Fullerton College, Cynthia was introduced to the Impressionist painters. She continued her studies at UCLA and Putney College of Art in England. Both the French Impressionists and the early California Impressionists deeply influenced the direction and concentration of her work.
Europe, the Middle East, the Mediterranean, and the Yucatan Peninsula area all locales where she has enjoyed painting, but California holds a special place in her heart. "Future generations will not thave the experience of this quickly disappearing natural landscape. I aspire to create a permanent repository of these unique places in my paintings."
Cynthia Britain's work has been shown at The Laguna Art Museum, The Orange County Museum of Art, and the San Diego Museum of Art, where she was awarded a Gold Medal. Her work is shown in a corporate and private collections throughout the world.

Tom Cannon
Tom Cannon is a classically trained fine artist with years of practical experience in mural painting and design.
Recent commissions include murals for such well-known restaurants as Morel's French Bistro and Madame Wu's, both at The Grove in Los Angeles, Lucy Wu's in Fullerton, Calif., Dragon Noodle in Las Vegas, Union Bagel in Los Angeles, and four Market City restaurants in Southern California.
He has also designed and executed custom murals for numerous homes, including the Duggan residence in Manhattan Beach, the Hope residence in Malibu, the Kazarian residence in Anaheim Hills and the Rich residence in Glendale, Calif. In 2003 he participated in the restoration of the historic Pasadena Civic Auditorium.
Cannon studied drawing and painting at the California State University, Fullerton, where he received a Bachelor of Fine
Arts in 1998. He has also studied at Fullerton College and the University of Heidelberg's prestigious Kunsthistorisches Institute.
His background in Western and Asian art is combined with a sense of design gained working as a Hollywood set designer
and scenic painter. His credits include HBO's "U.S. Comedy
Arts Festival," CBS's "Big Brother," and the feature films Blue Demon and Dahmer, among others.

"Mural painting is an opportunity for me to bring all my training and all my passion together," he says. "Every client and every site is unique, so no two projects are ever alike. Each commission is a journey to a new environment and a fresh opportunity to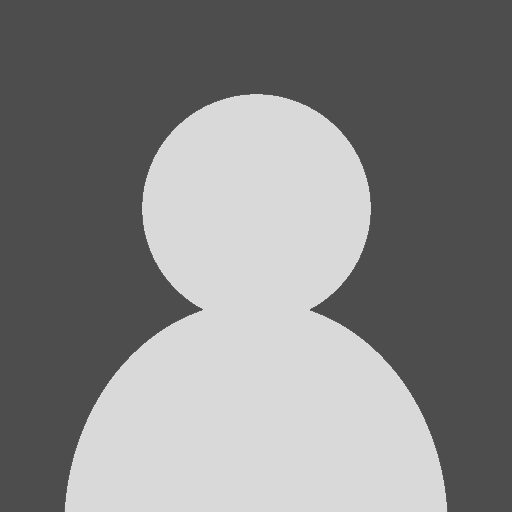 Donald Cobb Jr
Donald "Don" S. Cobb Jr. 1934 - 2009 Don Cobb was born on September 15, 1934 in Providence, Rhode Island, to Donald and Ella Cobb. The family moved to Whittier California when Don was a young boy. He attended grade school, junior high and high school in Whittier. As a young man, Don attended Fullerton Junior College and the L.A. Art Center where he focused on his passion for graphic art. Following college, Don initially worked for Taxi Neon as a sign illustrator. He later joined North American Aviation as a technical illustrator where both of his parents were once employed. Don then joined Heath and Company electrical signs in Los Angeles. In 1955, Don married Sondra Neely Romaneschi. Together Don and Sandi, raised five beautiful children. In 1969, the family moved to Boise, Idaho. Don's sign industry career continued when he joined Image National Sign Company as part owner. Don spent over 36 years servicing a wide variety of retail clients prior to retiring in 2005.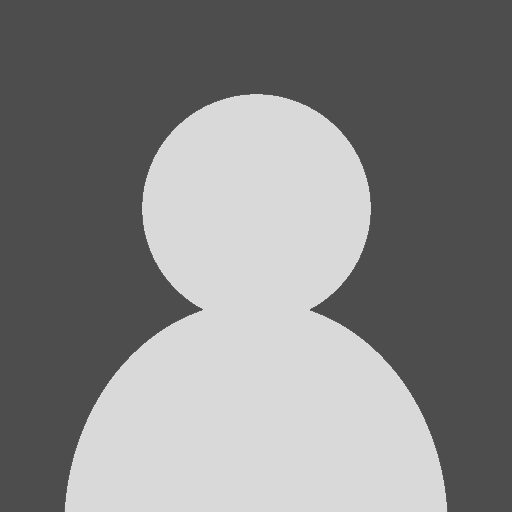 David Cooper
Born in Santa Barbara, California, raised in Orange and Marin Counties. Attended Fullerton Junior College, Brooks Art Institute, CSUC,and U.C. Santa Barbara: Graduate degree (MFA) from U.C.S.B. Teaching art history at Butte College full-time since 1989; taught ceramics and design for 2 years at Butte, part-time before. Have traveled and photographed art extensively in Europe, the United Kingdom, and more recently in Latin America. Working studio artist: ceramics, aluminum, acrylic, photography (see other blogs and my website: http://www.butte.edu/~dcooper/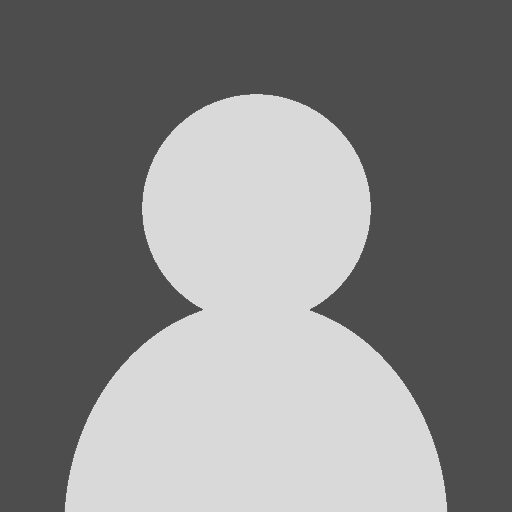 Scott Drake
Southern California native raised in Orange County who earned an AA Degree in art at Fullerton College. His imagery ranges fromtraditional to creative shapes. The raku finish gives each piece its own distinction. His major awards and achievements include; Art-A-Fair: Best ceramic artist, 1998-2003, 41st Annual Hillcrest Festival of Fine Arts, 2001 Honorable Mention, 2005 1st Place.
Debrah Hill
Born in Southern California, I have been influenced by the vast array of colors, textures, and geology our state has to offer. I have always been interested in all kinds of Art. I attended Fullerton College as an Art Major. While in School I fell into Floral Design and worked as a Floral Designer for 14 years, creating living sculptures with natureÂ's colors, textures, and fragrances, winning many competitions and awards along the way. In the last 15 years I decided to get back to my love of Art fulltime. I have showed at several galleries with different mediums. I have produced Art shows with a group, and also alone. During this time I have learned a multitude of very useful skills, and have been a self-employed artist for the past 12 years. I discovered Ceramics, and enjoy creating beautiful and sometimes quirky things that have a function. All of my pieces are either hand built using an extruder and a slab roller, or mold pressed. These items are food safe, liquid containing, and meant to be used Plein air painting is another passion, to be able to paint in the great outdoors is the best of both worlds. Being a bit of a color enthusiast most of my paintings be it pastel or oil are usually punched up a notch or two. My goal is to evoke positive feelings with whatever Art Form I am using, through Color, Texture and Design. The biggest dilemma I have is, not enough hours in the day to accommodate the ever growing mediums to work with. I want to experiment and try them all! Mediums Ceramics (sculptural & functional), Mosaics, Pastels, Oils, Papermaking (Asian &Western), Collage, Acrylics, Polymer Clay, Watercolors, Cement Carving, and Computer Graphics,
Robert Hughes
Robert originally took a ceramics class to meet girls, instead he fell in love with the feel and smell of clay and using a potters' wheel.
After graduating from Fullerton College he perfected his skills by working as a production potter for 17 years, throwing hundreds of pieces every day.

Robert opened Kiote Clay Studios in 1990 in Bullhead City, Arizona. It is the diversity of life, color, and texture of the Southwest Desert he lives in that inspires the unlimited shapes and textures of his work.
Although Robert's studio began in Bullhead City, one of the hottest places in the county, he still claimed to use a kiln! Robert's studio is now located in Prescott, Arizona.

Robert can be reached at his studio by phone 928-443-5839, or email kioteclay@mohaveaz.com.

Paul Jimenez
Paul D Jimenez was born in Orange, CA and raised in Fullerton, CA. He attended Fullerton College, CA and received his Associates Degree. From there Paul transferred to San Francisco State University where he has received his Bachelors Degree in Fine Art. His biggest influences are music, tattoos, and sports. Music opens up his mind for more creative paintings, and by how the lyrics speak to him emotionally. Tattoos influence him because the artwork is still taboo in society, and that each work is one of a kind; this is important to Paul because he strives to make his artwork one of a kind. Sports show him how dedication to your practice can make him a better painter. Paul has showed his artwork in four shows: San Francisco State Senior Show 2008 & 2007, San Francisco Ocean Film Festival in 2008, and Salon Des Refuses in 2007.

Alex Leal
After graduating Fullerton College in 2001, Alex joined the Navy in 2003 and served 4 years onboard the USS Ronald Reagan. He was honorably discharged in late 2007, and has since continued his service in the Navy reserves as a First Class Petty Officer. He now reports to ACU-1 (DET 1819) out of San Diego as a boat operator, and is dual qualified as a certified Firefighter to support his annual training with his parent command. Alex graduated from CSUF with BA in Criminal Justice in the Spring of 2015. For the past decade, he has continued to work at a local resort as a Security Investigator.
Mick McGinty
Midwest artist, Mick McGinty was born and raised in Nebraska, and although he doesn't remember drawing that much as a small child, he was nicknamed "doodler" for his artistic ability by his grandma. After graduating from High School in '71 he served the next 2 years in the army, and upon returning home in '74,he found the time was right to move to California to begin pursuing his dream of becoming an artist. He started off at Knotts Berry Farm as a pastel portrait artist but quickly realized it was a higher level of artistic achievement that he was after, so for the next three years he drew at Knotts and attended Fullerton Junior College and then moved to Pasadena to finish at Art Center College of Design. He graduated from the Art Center with Great Distinction in 1979 with a BFA degree. He began his illustration career at one of the busiest design studios in L.A., Willardson & White. For the next 4 years he painted alongside two great friends, Chris Hopkins and Rick Brown, renowned illustrators, who together enjoyed grinding out a ton of illustration campaigns amidst the steady traffic of Hollywood stars and musicians. Album covers, movie posters and corporate campaigns such as Nike were always on the drawing boards there. It was the most exciting and rewarding time of my young career, but in 1983 it was time to move on and establish an identity of his own in the illustration world. From 1983 until now, he has done numerous movie posters including Dragnet, Harry and the Henderson's, and Who Framed Roger Rabbit. Some of the album covers in his portfolio include .38 Special, Earth Wind and Fire, Police and the final cover for Tommy James (not my fault). He also did numerous billboard campaigns for the entertainment industry such as Magic Mountain and Universal Studios. He was the original artist for the Joe Camel campaign in the 80Â's as well as the creator of the inaugural MTV poster in 1981. He created the Superbowl XXXIV poster in 2000 as well as doing numerous projects for Reebok, Kraft, Budweiser, and a wide range of other famous brands. He was nominated for a CLEO award in 1980.

Zeke Medina
Graduated from UCLA with a Degree in Theatre and was the 2012 Recipient of the Rod Steiger Award for Excellence in Acting and has a few different projects in pre-production.
Steve Metzger
I was born in Duluth Minnesota to parents who met at the Kansas City Art Institute. My Mother was there on a scholarship in sculpture and my Dad was studying commercial art on the GI bill. I grew up with art, began playing upright bass at the age of 10, and started painting the summer after my sophomore year in High School. I worked as a musician after attending Fullerton College ( then it was Fullerton Junior College), and later while I attended Cal State Fullerton, studying art. After graduating with an MFA in 1986, I began teaching and working as an artist / musician/ teacher. I have been fortunate to have lived my life as an artist involved in music, sculpture, drawing, printmaking, painting and occasional excursions into other art forms. Primarily, I consider myself to be a musician-painter-explorer who could become more of a sculptor if the opportunity presents itself again. I have been fortunate to have completed four public sculptures. After a lengthy interest in non-objective "abstract" art, I began simply doing paintings of things that interested me. I take a lot of digital photos, look through them, and select the images I paint. At first, I painted things around me, usually abandoned buildings or landscapes, then traditional still-life, cars, and the open road. The floral paintings began a few years ago. I like the colors, and the abstract qualities of the forms. I prefer to paint them, oversized, in full bloom, with no bugs, or any intentional symbolic associations. I suppose that experimentation and formalism is still the goal in this work. To me, the picture doesn't matter as much as the process of painting it. Exhibiting and selling doesn't interest me much either. If I could, I would just spend my days painting and writing music. I would just store my work for someone else to decide what to do with it someday. I suppose I have an anti-career attitude, and a distrust of the conventional notion of "success" . I enjoy going to galleries and art museums, but don't put too much energy into being accepted by the "art world" or the "music industry " . I believe it is a mistake to assume that "success" is about those concerns. My advice to any artist or musician, who is interested in what I think, would be to follow your own path and don't rely on the acceptance of others. Keep the energy and the love that you had the first time you made a painting or wrote a song. Creativity and freedom of expression is there for anyone willing to try. The blank canvas is the last frontier and music is just a sound in the air. I currently live with my wife, Jamie, in Fullerton, Ca. and try to paint everyday.

Chris Miller
Concept Artist
Judith Onder
Born, raised and educated in Canada, the artist now resides in Inverness, Florida. Art education was furthered at the Cleveland Institute of Art in Ohio and Fullerton College in California.
As a realistic, figurative sculptor, J. A. Onder has sought out and had the good fortune of studying under master sculptors Bruno Luccesi, Stanley Bleifield, Richard MacDonald and Tuck Langland.
Awards include Best of Show, First Place and Honorable Mentions at juried shows in Ohio, Arizona and California. Collectors include The Cleveland Clinic Foundation, Parnelli Jones, Efrem Zimbalist Jr., Alf Powis, Mrs. John R. Bradfield, Tuck Langland, Betty White and President Gerald R. Ford.
A touch of red can be found on each bronze, a "signature" that has developed naturally over the years. This is at times obvious, at times very subtle and always great fun for the viewer to find.
Blake Palmer
Blake Palmer was born and raised in Los Angeles, California. he currently resides in northern Utah where he enjoys all that utah has to offer. he graduated from Fullerton College with a degree in graphic design and illustration. he is a man of many talents: painter, illustrator, photographer, restoring vintage cars, metal sculptor, craftsman, and clothing designer. he has displayed his art at steamers, neauxvous alt, poor yorick, cisco 13 and coffee break. he is married to photographer and artist, cat palmer. he is currently coming out with a new clothing line for men and women. his art will be displayed on t-shirts, polo's, hoodies and more. http://finalsketches.com/
Mark Pavlovich
"Once a Hornet Always a Hornet"-that is now my motto, I have been the voice of Fullerton College Football for the past eleven years and the Marketing Director for Sportsnetusa.net connected with 90.1FM the Fullerton College Radio Station, I have broadcast and been associated with Vanguard University Basketball, the Michelle Carew Classic, Faster to 1st, Torrance National Tournament, Anaheim Ducks High School Ice Hockey and the Premiere Girls Fast pitch tournaments, a variety of other tournaments and teams. I am also one of those crazy sport bloggers. In my spare time I am a talent agent working 20 years with Marian Berzon and now owning my own agency.

Jason Shipley
My name is Jason Shipley and I attended your Art History Class about 3-4 years ago and it has still left a profound affect upon my life ever since. I thought I signed up for a just a regular history class and when I first attended your class I realized that this was an Art History class, but I remembered thinking what better way to learn about history then through Art.
I was 22 years old and I was just attending night school for 2 classes purely for the knowledge (Art History and Philosophy), and I remember I really enjoyed the thoroughness of the way you had taught your class as well as the curriculum that was set up so that you could continue ahead if you wanted to.
Since then I moved to Scottsdale, AZ and started my own Web Design Firm. I am part owners of Ten Ships, LLC , you can check out our website at www.tenships.com . We started in July of 2006 after working for some big giants in our industry such as GoDaddy and IPower Hosting. We currently have a team of 6 members consisting of a Creative Director, 1 Senior Programmer (PHP/MYSQL), Programmer, Designer, Server Admin and a Sales/Support Manager.
The internet is the new art medium. The entire world market is moving to the internet and there is an unbelievable amount of opportunity. Our tools of choice are Photoshop & Illustrator which we use to create a custom design, from which we slice the design and create a div/css layout that is w3c standard compliant, which is also compatible against multiple browsers such as IE6, IE7, Firefox, Safari and Opera. Now thats Art and Math rolled into one and why we make the big bucks. So just to reiterate what I just said , we take a custom design and make it look exactly the same in 5 different browsers (mediums). Its a tough job buts its beautiful once completed.
Thank you Mr. Tapley, please continue to inspire those future Creative Directors and Designers that will be building our future Internet.
p.s. I posted this on Ten Ships Blog. Check it out at http://www.tenships.com/blog/
and if you need any web help for your class we can help out.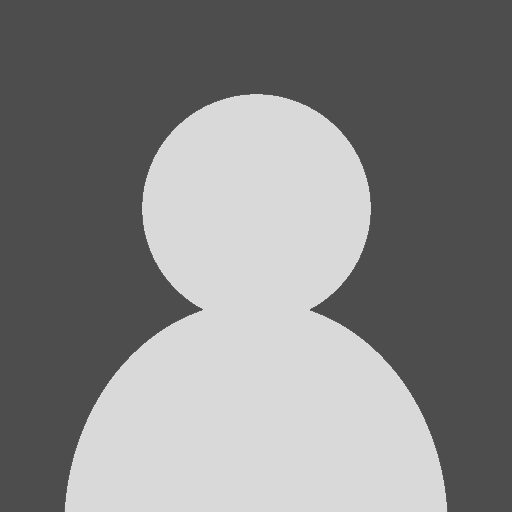 Gary B. Shumay
As long as I can remember, I have been enamored with the creative process. If you really put some thought into it, Life itself is a creative process. So I guess you could say, I am enamored with Life as well. I will try really hard to not bore you with all the predictable details, but since you might like to know a little about me, here goes!
I was born in Provo Utah; in 1963 to two of the most amazing parents any one ever has a right to be born to. My father Dr Gary L. Shumway founded the Oral History program at Cal State Fullerton. Over the years his being willing to let me tag along on many an "interviewing trip" has without doubt helped instill in me wonder, and awe, at Life's unfolding journey. I have helped (more often than not with forebodings of capitol punishment) take these interviews and craft them into hundreds of family histories that Dad and I have published together.
I studied Photography and Art at Fullerton College, and Orange Coast College, in Orange County Ca where I grew up. The time I spent in school was a wondrous time and I was blessed with insight, and experience as a result of these educational efforts. Working as a professional Photographer, is the only career I have ever known. It is hard to imagine that I have been at it for over twenty years now! I have had the good fortune over the course of this time, to work with, and along side of, some great people and creative minds. Way to many to name. Let me just say that I have been given a firm foundation with which to work. The main emphasis on choosing the path that I did was that I hoped it would give me the chance to express my self creatively. I would say that desire remains intact: whatever project I work on, in whatever medium, hopefully I am able to express something that is relevant, and creative. Part of the purpose of this website, is to correspond with other creative's, and really anyone who I might be able to help inspire, and share in the creative process with. So I invite you to get in touch with me, and in that context I will be able to share much more. I am anxious to be of service, and look forward to hearing from you.

Marshall Vandruff
I was born in Southern California and raised in a small private school in Anaheim, from kindergarten until I graduated high school in 1976 with a class of about thirty. Then I went to Fullerton College where I felt lost among twenty-thousand students. But it was at FC that I studied advertising illustration, met my best friends, learned enough craft to earn money as an illustrator, and in 1984 I returned to teach part-time and have stayed here ever since.
Fullerton College is the school in which I've learned the most and taught the most. It has a decades-long reputation of training professional artists and nurturing goodwill. And it is the school I claim, not only for my education here, but for the company of professional peers whom I admire and whose origins are here in the Fullerton College Art Department.
For more information please visit http://www.marshallart.com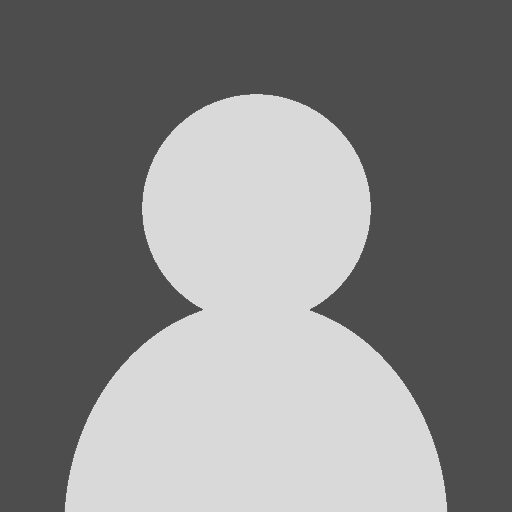 Dan Vigil
Dan Vigil is a contemporary Taos artist and master printer who created works that can be referred to as abstract impressionism. His paintings and monotype is works of finite emotional beauty. Vigil's current works bring to us creations of spiritual meaning that is both personal and universal. Dan a second generation artist, father was the internationally renowned artist Veloy Vigil (1931-1997). Dan was born January 2, 1953 in Aurora, Colorado. However, his grandparents were native-born New Mexicans from Mora. Further back in time the Vigil's have been able to identify Indian blood in their roots. In the early 1960's the family moved to Ohio where the elder Vigil was employed as an artist for the American Greeting Card Company. Dan notes that growing up in Ohio holds some of the fondest memories he has of his early years. The family remained in Ohio until he was twelve years old. At that point Dan's father was promoted to art director at American Greeting Cards' new plant in Southern California. Dan attended Fullerton Junior College and registered as architecture major. Later on he changed over to art. This occurred after he had become an assistant to his father and been exposed to the art of printmaking. During that time, he won a tuition-free scholarship to the Laguna Beach School of Art. Here he came in contact with master printer and Tamarind trained artist Conrad Schwable. While attending art school Dan gave major importance to those courses that emphasized the drawing, painting, and sketching. After completing the art program he served two years apprenticeship with Schwable at his Ocean Works Lithograph Studio. There he had the opportunity to work as a printmaker to some rather well know artists, artists such as Sam Scott, Debra Remington, Joey Baker and others. Dan went on to do his entire father's printmaking and it was during this time that family purchased their first press. Dan believes, "He had what he would call a good formal art education, but believes he got more of a practical art education working along side his father." In the early-1980's Dan moved to Taos with the idea of developing his personal art career into something that involved more than printmaking. As printmaker to a number of well-known artists he had been exposed to "a great deal of incredible art, created by a variety of artists." Now, he wanted to become more involved in his own art and become professional artists." Fortunately, since his father was an already well-known artist, Dan was able to follow along in his footsteps. Dan notes that his father greatly helped. The elder Vigil allowed Dan to develop his own manner and make his own mistakes. Dan worked very hard and applied his talent to developing what would eventually become his personal style. Dan believes his father has been the greatest influence on his painting, especially since he so strongly emphasized those all-important principles of shape and color. Although he and his father's ideas of art may be somewhat different they still discuss them, but say the talks "always come back to the basics of technique, shape and color." He further noted that his father stressed a lot of discipline and firmly believed that "if you can't draw, you are not going to be able to create abstract figures that are believable." When Dan was asked how he describes his particular type of art to the layman and potential collector, he replied "what I do is usually called abstract impressionism." Abstract Impressionism started really in the early 50's. From well-know artists as Nathan Oliveira, Diebenkorn, and David Park. The backgrounds are usually flat shapes some texture and the figure loosely formed. I further explain it is an idea I have in my head, one that I attempt to develop and put onto paper to create an image that I believe reflects that particular idea. He continues, "The final image may not be what the viewer thought it should be, but it is my personal impression of that idea." When Dan was questioned if he felt that his art was heading in new directions, he replied, "As of now, no. I am comfortable with the image I am doing now; I want to continue to perfect my personal style. I the process I would like to develop and cultivate an audience that is more aware of what I am trying to accomplish." I hope my work would have strength and beauty, with timeless spiritual meaning."