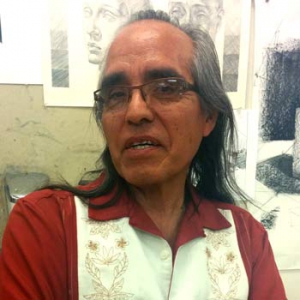 Professor
Javier Alvarez
Part Time Faculty
Disciplines:
His work constantly commands the attention of the viewer, be it a powerful life-sized figure drawing or a more refined portrait. Rarely is an artist so adept at capturing with such directness of expression, the emotional qualities of the subject. His drawings, paintings and sculptures transcend the mere understanding and application of the formal elements of art and anatomy by amazingly conveying the complexities of attitude and spirit.

His inspirations as an artist have been the great masters Rembrandt, Rubens, Michelangelo and the Mexican muralists. During a visit to his studio gallery, internationally renowned Mexican master, Raul Anguiano, marvels at Alvarez's ability by commenting, No one draws like this anymore!

He maintains his studio in Laguna Beach were he exhibits his artwork, paints, and teaches art classes and workshops in drawing, painting and sculpture.
ART 179 F
Drawing for Non-Art Majors
ART 179 F
Drawing for Non-Art Majors
Jan. 23 to May. 20
3:15pm - 4:15pm
Jan. 23 to May. 20 3:15pm - 4:15pm
---