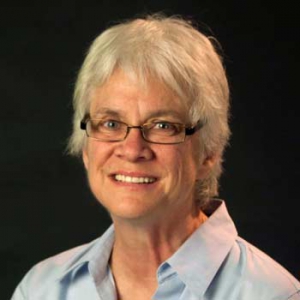 Professor
Kathleen Nauer
Full Time Faculty
Disciplines:
No courses found for current or upcoming semesters
I'm originally from the Midwest. Born in Chicago, my early art influences were from going to school at the Art Institute of Chicago. I continued at the University of Illinois, where I received my bachelors in Painting, Printmaking and Design.

For some time, I mostly showed work as a fine artist, although I did some free-lance graphic design. Since I was interested in getting paid for my artwork, and had taken pre-med classes as well as my art classes, I started doing medical illustration, and also had a short stint in a greeting card company.

Not long after that I decided to go to Grad School at the University of Arizona. where I received a Masters in Art. When I finished my degree, I traveled in Mexico, for a while, painting and taking photographs. I met some folks who were sailing from port to port and stayed with them for two years and eventually left them when they docked in San Pedro.

That was how I came to California. I mostly did free-lance graphic design and some short animation sequences for the Disney channel, when if first began.

I decided to learn the computer, and got an AA in desktop publishing and computer graphics. I also attended Rancho Santa Ana College, studied the animation system they had, and taught animation to deaf students.

Later I was hired to teach computer graphics and animation at Cal Poly in Pomona starting up their program. Fullerton College wanted to start a similar program and I got hired to help in its creation. I now teach Photoshop, Digital Photography, and Illustrator.
No courses found for current or upcoming semesters