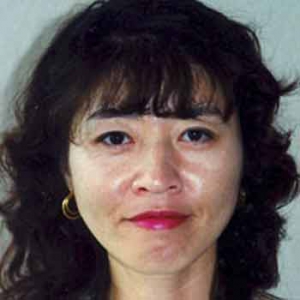 Professor
Megumi Wallech
Part Time Faculty
Disciplines:
No courses found for current or upcoming semesters
Megumi Wallech was born and raised in Tokyo, Japan. She came to US to study art. At first, she attended Marymount College where she earned scholarships, awards, and honors for her accomplishments. Upon completing her Associate Degree, she transferred with Honors to the College of Fine Arts, at UCLA.

Majoring in graphic design, she continued to earn recognition for her art. At UCLA, her professors selected her works for student exhibitions. She was also chosen as a finalist for World Peace, Alpha Graphix Poster Contest Exhibition, and her work was exhibited in Craft and Folk Art Museum of Los Angeles. After graduating from UCLA Magna Cum Laude, she continued her education by enrolling in the MFA program at California State University, Long Beach (CSULB).

While she was a graduate student at CSULB, her artwork was selected for many juried exhibitions. Also, she was selected as one of twelve students in the country to participate in the summer internship program at Hallmark Inc.

After completing her MFA, she continues establishing herself as an artist. Her artwork has been selected for many juried and group shows. The most recent include four-persons shows at the Brand Library Art Galleries in Glendale, CA, Hawken Art Gallery in Gates Mills, Ohio, and Valley Art Center Galleries in Chagrin Falls, Ohio. She was also one of four women artists who were awarded grants from the Consulate General of Japan in Detroit, the Japan Foundation of New York, and the Japanese Association of Northeast Ohio.

While she works as a fine artist, she is also developing a career as a freelance illustrator. She has worked for Harcourt, Kendall-Hunt, Houghton-Mufflin, American Heritage, Yankee Magazine, and other publishing companies and magazines. Furthermore, she teaches art classes at Fullerton College and Long Beach City College. She has taught drawing, painting, illustration, two-dimensional design, and portrait classes. She enjoys creating art, exhibiting her artwork, and teaching art classes.
No courses found for current or upcoming semesters